Level 2 Food Hygiene Course and Safety for Manufacturing
Level 2 Food Hygiene Course and Safety for Manufacturing
All food manufacturers, and anybody involved in the production of food, must understand food hygiene principles and have the knowledge to keep food safe from chemical, physical, bacterial, and allergenic contamination.
This Level 2 food hygiene course is suitable for anybody who prepares, cooks, packages, or processes food in a manufacturing environment. You will learn what constitutes best practice in regards to controlling food safety hazards, controlling temperatures, food storage, food preparation, personal hygiene, and premises cleaning.
Through completing a variety of written text, interactive exercises, and video content, you will be confident in your ability to keep food safe and know how to comply with food hygiene laws.
Matches RSPH and CIEH level 2 syllabus

Matches REHIS elementary food hygiene syllabus

Meets UK and EU legal requirements for food handlers

Accredited by CPD and Approved by RoSPA

Endorsed by the Institute of Hospitality

Fully online course and assessment with no time limits

Full audio voiceover

Approximate duration: 2 hours

On completion, the certificate is posted the next working day
Who Should Take level 2 Food Hygiene Course ?
The European Union Regulation (EC) No 852/2004 on the hygiene of foodstuffs requires all food handlers to be appropriately trained in how to carry out their roles safely.
This Level 2 Food Hygiene and Safety for Manufacturing course ensures that you comply with this legal responsibility by providing learners with a thorough introduction to the correct food handling practices.
The food hygiene course is suitable for food handlers of all disciplines in the food and drink manufacturing industry.
If you are a manager or supervisor in the food and drink manufacturing industry, then our Level 3 Food Hygiene For Manufacturing Course is more suitable for you
Certification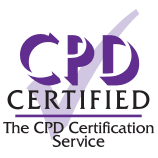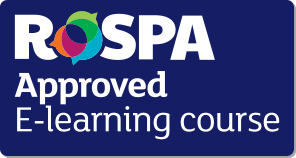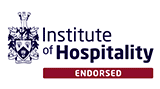 On successful completion of the food hygiene course, you will be sent a quality assured certificate through the post the next working day. This can be used to provide evidence for compliance and audit.
All of our food hygiene courses are accredited by the CPD Certification Service as conforming to universally accepted Continuing Professional Development (CPD) guidelines.
This Level 2 Food Hygiene Course and Safety for Manufacturing course is also approved by RoSPA, the Royal Society for the Prevention of Accidents, as providing quality and content approved training.
Additionally, this food hygiene course is endorsed by the Institute of Hospitality as providing independently-evaluated, quality content that teaches good practice standards.
This certificate does not have an expiry date. However, based on industry best practice guidelines, the recommended renewal period for this training is 3 years. We will print this recommended renewal date on your certificate.
Environmental Health Officer Approved
This food hygiene course has been audited and approved by Environmental Health Officers: the training materials have been independently reviewed and are verified as containing the necessary knowledge to achieve the level of training specified.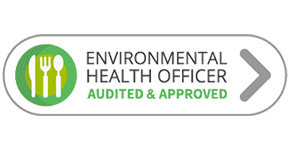 Aims of the Training
By the end of this course, you will:
Understand your responsibilities, and those of your employer, under UK and EU food hygiene regulations, and be able to explain the principles of food safety management systems.

Identify microbiological, physical, chemical, and allergenic hazards and understand why it's important to control contamination and how you can control it.

Understand how premises should be designed to reduce hazards, and be aware of your responsibilities around cleaning and pest control.

Understand safe practices around food storage for different types of food, be able to explain the difference between 'use by' and 'best before dates, and know-how to carry out the effective stock rotation.

Be aware of the importance of personal hygiene, how to carry out proper handwashing procedures, and recognize when it's important to wash your hands.

Understand how to prepare food safely, including how to thaw, cook, and cool food, as well as how to properly take food temperatures.
Assessment
Once you have completed all of the online training material you will be able to take the online assessment. The assessment consists of 30 multiple choice questions with a pass mark of 80%. The answers are marked instantly so you will know whether you have passed as soon as you finish.
If you don't pass the assessment you can review the course material and take the assessment again as many times as necessary at no extra charge
Program Contents
MODULE

DESCRIPTION

1
Introduction to Food Hygiene and Safety

Key definitions, food handler training, and GMP.

2
Food Safety Legislation

Food hygiene and the law, food safety management systems – HACCP, TACCP and VACCP, employer responsibilities, enforcement of food safety law, legal notices, prosecution, and due diligence.

3
Microbiological Hazards

Food poisoning, bacteria, pathogenic bacteria, food spoilage, high and low-risk foods, raw foods, controlling bacteria with temperature and time, cross-contamination, food preservation, toxins, viral contamination, and preventing microbiological contamination.

4
Physical, Chemical, and Allergenic Hazards

Physical hazards, types of physical contamination, controlling physical contamination, chemical hazards, controlling chemical contamination, allergenic hazards, the 14 named food allergens, anaphylactic shock, controlling allergenic contamination, and allergen labeling laws.

5
Food Storage

Suppliers and deliveries, food labeling, traceability, use by and best before dates, safe food storage, dry food stores, fruit and vegetable storage, chilled food storage, refrigerator temperatures, frozen food storage, and stock rotation.

6
Food Preparation

Thawing frozen food, cooking and reheating, taking food temperatures, cooling food, cook-chill, and cook-freeze.

7
Personal Hygiene

Food handler responsibilities, hand hygiene, hand washing procedures, protective gloves, further hygiene considerations, protective clothing, first aid kits, wounds, and sores.

8
Food Premises Design, Layout, Size, and Suitability

Food handler responsibilities, food premises, and the law, principles of design, food handling equipment, and waste management.

9
Food Premises Cleaning and Disinfection

Why we clean, cleaning and disinfection, cleaning schedules, safe cleaning, clean as you go, six stages of cleaning, cleaning food storage areas and chillers, dishwashers, pests, and preventing pests.